(609) 492-3129
We're open! Please call for updated store hours.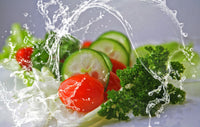 Health Benefits
LBI Olive Oil & Vinegar
Learn the health benefits of Olive Oil as part of your daily routine.
Learn More
thinking about a gift?
LBI Olive Oil & Vinegar
We have tasty, healthy gifts with just the right touch of spice for that special someone. Let us create a custom gift package for you!
Contact us about a gift card
About
LBI Olive Oil & Vinegar
LBI Olive Oil & Vinegar offers a robust selection of delicious, Extra Virgin Olive Oils and incredible Balsamic Vinegars with over seventy flavors to choose. We also offer gift boxes and baskets and gourmet accessories. Our products are Ultra Premium or UP which are the highest standards.  
Our Mission at
LBI Olive Oil & Vinegar
Our goal is to always deliver the freshest Extra Virgin Olive Oils that you can find anywhere. We partner with growers that own the mills to ensure that once these olives are picked they are crushed within a few hours, this will ensure only the highest antioxident count as well as incredible flavors.  We harvest our Extra Virgin Olive Oils utilizing the two hemispheres to ensure the freshest and most robust quality. Come in and taste the difference.  
Shop Now